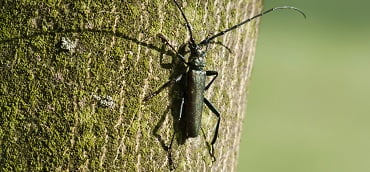 With so many different insects that damage your trees and shrubs, it takes an expert to assess the situation and recommend the best Utah insect control treatment. At Reliable Tree Care, we study the life cycles of the insects most prevalent in your area. Proper timing is critical. We precisely time your treatments to stop insects at the appropriate time, with minimal environmental impact. Your trees deserve the best treatments available. We keep up with improvements in pesticide development, so we can use the safest and most effective products and methods available.
Proudly serving the Salt Lake City area for over 20 years, Reliable Tree Care has the expertise to determine what insects are affecting your trees and prescribe the treatments necessary to help them. Call or click today to schedule a free yard analysis with one of our ISA certified arborists.

Get A Free Yard Analysis
Schedule your free comprehensive yard analysis with a certified arborist.