For many who enjoy observing and spending time in nature, the autumn season is the best time of each year. Fall foliage around the country is a beautiful aesthetic, with colors like red, orange and gold gracing our landscapes.
At Reliable Tree Care, we're well aware that much of this splendor and beauty originates from trees. Whether you have a variety of trees that show off their qualities during fall or just a few, our team of arborists is here to help with branch structure pruning, tree spraying and insect control, deep root feeding and numerous other tree care services. We're also on hand to assist if you're looking to plant or import new trees that will improve your overall autumn aesthetic, plus provide other benefits during the rest of the year. This two-part blog will go over several species of tree that are known to produce beautiful foliage during the fall season, plus dig into some of their other beneficial qualities.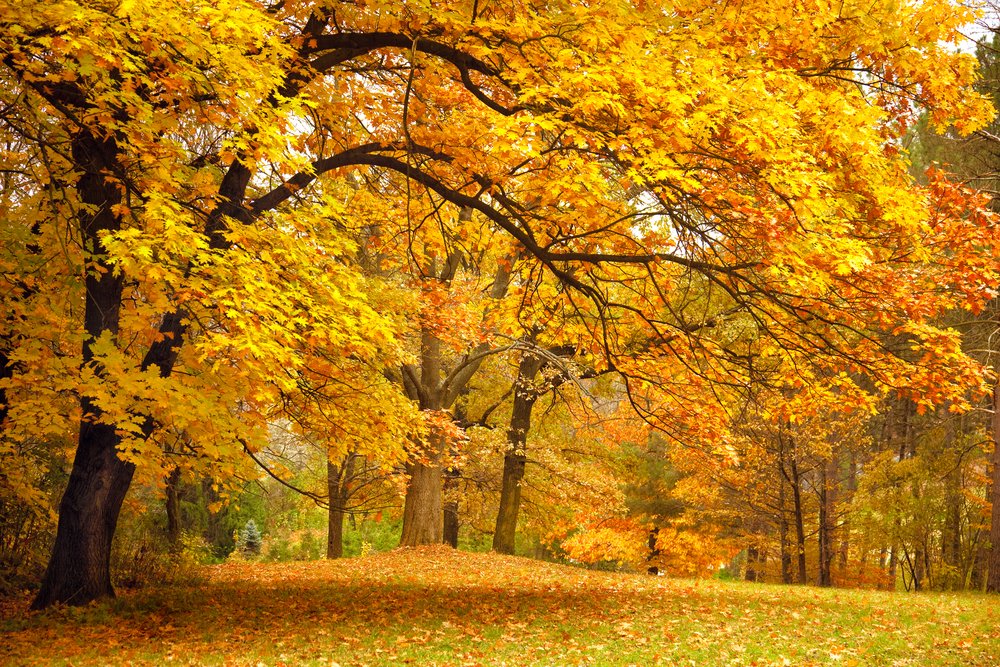 Sumac Trees
Some hear the term "sumac" and think of poison sumac, but it's important to understand that this is only one variety of this wide group of trees. There are several other sumac types out there, most with fern-like leaves that help control erosion and windbreaks on properties.
Sumac trees can reach up to 30 feet in some cases, and their leaves rotate from green to gold to red throughout the year. During the autumn period in particular, it's common to see all three color varieties on the tree at the same time, a gorgeous visual for anyone in the area. In addition, sumac trees produce berries during the winter, which become food sources for nearby birds like bluebirds or robins.
Sweetgum
Sweetgum trees are large options that can grow up to 50 feet in some cases, and they're known for large leaves that provide ample shade to the areas where they grow. These leaves are star-shaped in most cases, and they can rotate between yellow, red, orange and purple colors during the fall season. Sweetgum trees also produce thorny fruit in many cases.
Ginkgo
Ginkgo trees are strong, durable trees known for their ability to grow despite adverse conditions such as heat, limited space, pollution and other common urban issues. This is why they're one of the longest-lasting tree types on the globe, with a history of roughly 200 million years.
During fall, ginkgo leaves move from green to gold. It's at this time when you can often notice the splaying shape of these leaves, a distinctive quality.
Black Tupelo
Not only is the black tupelo tree a beautiful fall option, with dark green leaves that turn to yellow, orange, red and even scarlet or purple during the autumn, it holds several other major benefits as well. These trees provide blossoms for bees during spring and fruits for birds during the summer. For additional aesthetics, these trees also have maturing bark that will turn gray and develop grooves over time.
For more on the kinds of trees that that will produce beautiful results during the fall, or to learn about any of our arborist services, speak to the staff at Reliable Tree Care today.