Do I need to do my services every year?
Life can be messy at times.  We have so many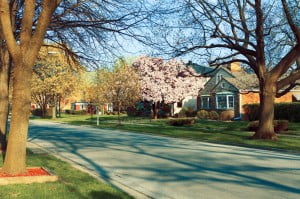 things that demand our attention day to day that we sometimes forget to focus our energy where it is needed.  Your trees require some attention.  In an urban environment, your trees are subject to many stresses that they would not see in a forest setting.  These include poor soil conditions, pollution, insect infestations, watering issues, and weather cycles.  Annual treatments are the only way to combat these issues and restore your trees.  In such an environment, all the organic matter that would normally replenish your soil is removed, so it is imperative that you give your trees the nutrients they are struggling to find.  Annual treatments are also the only way to prevent damaging infestations from insects like the Conifer Bark Beetle or the Ash Borer. Let us give your trees the attention that they deserve each year. Your trees will thank you.

Get A Free Yard Analysis
Schedule your free comprehensive yard analysis with a certified arborist.