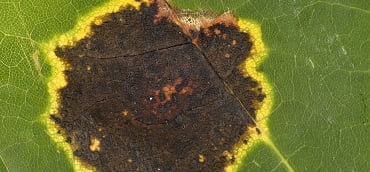 Help! My tree looks sick! Utah is unique. Your trees are subject to many different diseases, fungi and bacteria. Our certified arborists are trained to identify issues and prescribe a proper Utah tree treatment plan. Early detection and treatment is vital to preventing diseases from spreading throughout your entire tree. Though some tree diseases cannot be 100% cured, with consistent treatment and fertilization, we have had great success getting them under control. Don't worry we can help! Reliable Tree Care has the knowledge and skills to diagnose and treat your diseased trees. How do you know your trees have a disease? Symptoms include spots or blisters on your leaves, dead or blackened branches, heavy or odd growth, and discoloration. If your tree is not looking its best it is time to call or click for your free yard analysis.
Call or click today to schedule a free yard analysis with one of our ISA certified arborists.
Get A Free Yard Analysis
Schedule your free comprehensive yard analysis with a certified arborist.